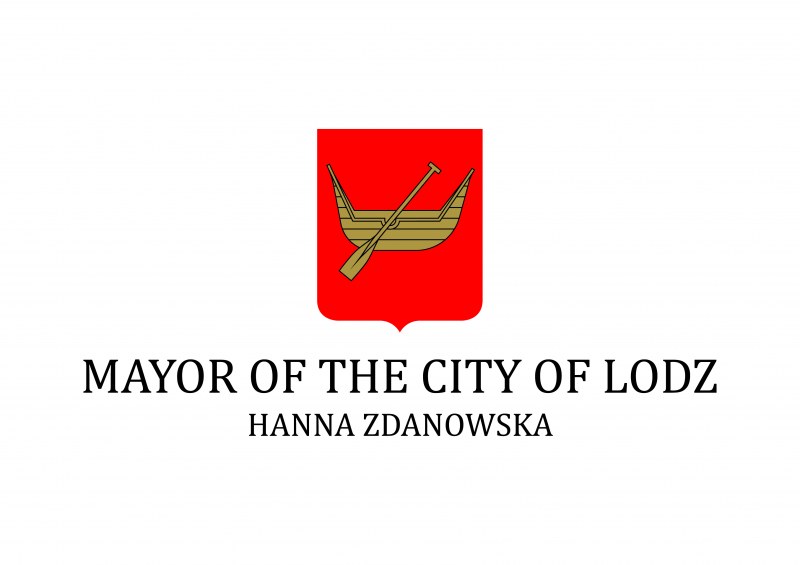 Mayor of the City of Łódź
https://uml.lodz.pl/en/
Łódź is the third-largest city in Poland and a former industrial centre. Located in the central part of the country, it has a population of 679,941 (2019). It is the capital of Łódź Voivodeship, and is located approximately 120 kilometres (75 mi) south-west of Warsaw. The city's coat of arms is an example of canting, as it depicts a boat (łódź in Polish), which alludes to the city's name.
Łódź was once a small settlement that first appeared in 14th-century records. It was granted town rights in 1423 by Polish King Władysław II Jagiełło, and it remained a private town of the Kuyavian bishops and clergy until the late 18th century. The Second Industrial Revolution brought rapid growth in textile manufacturing and in population due to the inflow of migrants, notably Germans and Jews. Ever since the industrialization of the area, the city has struggled with multinationalism and social inequalities, which were documented in the novel The Promised Land by Nobel Prize-winning author Władysław Reymont. The contrasts greatly reflected on the architecture of the city, where luxurious mansions coexisted with redbrick factories and dilapidated tenement houses.
Bulletin of the Polish Academy of Sciences: Technical Sciences
https://journals.pan.pl/bpasts
This Special Section of BPAST will be devoted mainly to selected papers presented at the International Conference "Lightweight Structures in Civil Engineering LSCE 2021" organized in 2021 by Lodz University of Technology. The Conference has been held for a number of years. Its initiator Professor Jan B. Obrębski (who died in 2020) was a longtime researcher at Warsaw University of Technology and the main organizer of these scientific events for twenty years. The LSCE 2021 conference organized in Łódź on the 2nd and 3rdof December shall be held as a tribute to honour the achievements and work of Professor Jan B. Obrębski. The Conference is a part of research activities of the Polish Chapters of International Association for Shell and Spatial Structures.
Applied Sciences
www.mdpi.com/journal/applsci
Applied Sciences (ISSN 2076-3417) provides an advanced forum on all aspects of applied natural sciences. It publishes reviews, research papers and communications. Our aim is to encourage scientists to publish their experimental and theoretical results in as much detail as possible. There is no restriction on the length of the papers. The full experimental details must be provided so that the results can be reproduced. Electronic files and software regarding the full details of the calculation or experimental procedure, if unable to be published in a normal way, can be deposited as supplementary electronic material.
International Association for Shell and Spatial Structures
www.iass-structures.org
International Association for Shell and Spatial Structures (IASS), founded by Eduardo Torroja in 1959, is a non-profit organization. It has as its goal the achievement of further progress through an interchange of ideas among all those interested in lightweight structural systems such as lattice, tension, membrane, and shell structures, in particular architects, engineers, and builders.