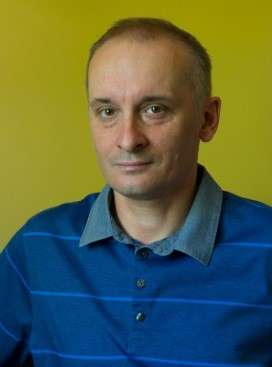 Doctor Engineer Piotr Tauzowski
Master's studies at the University of Technology at the Faculty of Civil Engineering. Post graduate studies in Big Data Analysis at the Faculty of Faculty of Electronics and Information Technology. PhD study in Institute of Fundamental Technological Research Polish Academy Of Sciences. Position: Research specialist at Department of Information and Computational Science in. Author or co-author of many papers as well as computer programs in the field of finite element analysis, reliability and optimization, incl. NumpressExplore system (http://numpress.ippt.pan.pl/) used for optimization and reliability analysis. Coordinator of Polish-Hungarian cooperation between the Polish and Hungarian Academy of Sciences.
Research Interests: Robust, Design and Topology Optimization, Sensitivity Analysis, Software engineering, Programming, Big Data analysis, Machine Learning. Programming skill: C++, MATLAB, Python.